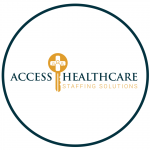 Website https://twitter.com/access_staffing Access Healthcare Staffing Solution
Largest city in Arkansas looking for Locum CRNA for at least of 3 month assignment. Low cost of living with plenty of entertainment options and outdoor activities.
$180/hr with hotel and mileage
4 10's per week
4 weeks to credential with a clean record
Start ASAP when credentialed.
B&B, Gen, Occ healthy PEDS
No Neuro, OB or Cardiac
We offer Malpractice Insurance and Pay weekly. No waiting for hospital reimbursement