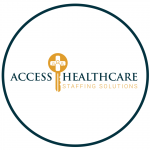 Website Access Healthcare Staffing Solutions
$175/hr + lodging, travel and malpractice
Hot Springs Locums – 8 hour shifts M-F
– mainly B&B cases, light neuro, ortho, gen.
– OB skills preferred but not a deal breaker
– no call
– no weekends
– Travel, lodging, malpractice negotiable
40 hour guarantee, PAID WEEKLY
Beautiful City with lots of history surrounded by mountains, warm springs and lakes. Come enjoy the area, relax, and take a soak in the natural spring waters, all while earning a good salary.
– Referral bonus offered
Check us out on facebook (www.facebook.com/achcstaffing)
We would appreciate your business and the opportunity to serve you.