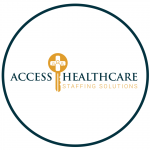 Beautiful Southwest Missouri City with a population over 50,000 with a growing entertainment scene, a highly rated school system, low cost of living and only minutes to the Ozark mountains and a wide variety of outdoor activities.
They are looking for locum Tenens for 3-6 month contracts, 8, 10 or possibly 12-hour shifts available.
MO license required
BLS, PALS, ACLS required
NO call required
Variety of cases with no OB or Cardiac.
Care team model that allows independence and the opportunity to use your whole skill set.
High pay, lodging and travel paid
Non-profit hospital with 460 bed, 3 hospital system.
Also looking for Full Time employees, if interested, please feel free to call or email for details.