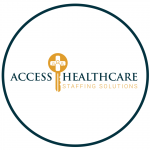 Locums need in western Arkansas, any amount of time, 1 week to 6 months.
Holiday rates
Overtime rates
Weekend rates
Saturday Shifts (8 hrs for great price)
Emergency credentialing in certain circumstances.
The Anesthesia group really make you feel like you are part of a team- CRNAs currently work autonomously in a collaboration setting.
CRNA needs to be able to function and flourish in and independent atmosphere.
Lodging, mileage, malpractice negotiable with base rate.
0630am to 3 pm shift, possibility of 4 10-hr shifts or 3 12-hour shifts.
Call optional with call bonus
EPIC EMR.
Normally 3-4 weeks to credential if you have an Arkansas License.
6 weeks if you need an Arkansas License.
Mainly B&B cases with some neuro, healthy peds, IR cases, cath lab procedures and endo.
They are seeking professional CRNAs who are comfortable working in a fast paced environment, with the ability to be autonomous. The area around the hospital has one of the lowest cost of livings in the country with plenty of outdoor activities, concerts and social events. You have the opportunity to either live in an city atmosphere or in a rural setting while still close to work. Local University in town Driving Distance to Ozark Mountains and many larger cities such as Tulsa, Dallas, Kansas City, Branson, and Oklahoma City. – ~1 hour from Fayetteville, Bentonville and Springdale –
We would appreciate your business and the opportunity to serve you.