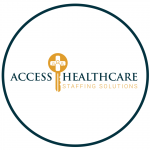 Website access_staffing Access Healthcare Staffing Solutions
1 Anesthesiologist needed in South Arkansas for June 2 – 11 for vacation coverage.
Group consists of 1 Anesthesiologist and a strong 4-5 CRNA group.
Mainly B&B cases. Very light OB (called in 4-5 in the past year).
Must have Arkansas License. Quick Credentialing with clean record.
Travel, lodging paid.