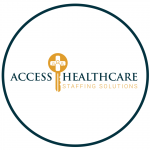 FT CRNA needed in Central Arkansas.
– Mainly B&B cases
$255,000 first year, $265,000 second year
– Call required
– Variety of cases
– No Hearts
– OB negotiable
– Desirable City with growing food and entertainment options, horse racing, outdoor activities and beautiful lakes.  Most people come here to vacation, you can come to stay.
– CRNA owned group.
– Highly rated school system
– Beautiful lakes, National Parks, Restaurants, Hot Springs and Mountains.