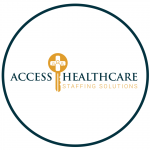 Full Time CRNA needed to join this great group of Anesthesia professionals in a Team Model that gives the CRNA autonomy in their practice. The CRNA preops, plans and implements their own anesthesia. MDA's are available for backup, assistance and resources.
– Mainly B&B cases with neuro and light vascular.
– 15% Retirement Matching for W2
– $300,000 base for 1099
– Opportunities to increase salary with Overtime. OT paid after 45 hrs/week.
– 6 weeks vacation
– Call required.
– No cardiac or OB.
– Regional skills preferred, but will train in U/S blocks.
– About 6 weeks to credential
You will join one of the top hospitals in Western Arkansas in a stable work environment. – They are seeking professional CRNA's who are comfortable working in a fast paced environment, with the ability to be autonomous. – Located in an area with the lowest cost of living in the country. Plenty of outdoor activities, concerts and social events. You have the opportunity to either live in an city atmosphere or in a rural setting while still close to work. – Great opportunity for a new grad who wants to use the skills they learned, while perfecting regional skills, in an encouraging and supportive atmosphere
Pros: – Competitive Salary with OT after 45 hours. – Stable Environment – Independence – Low Cost of Living – 15% Retirement Match for W-2 – Good education systems – Local University and 1 hour from Fayetteville – Great job opportunity for new grads or experienced providers who like to practice independently – Driving Distance to Ozark Mountains and many larger cities.
Let us help with this great opportunity. Our company has great retention because we care about our people. We will work for you to insure the job is the right fit. We have inside knowledge on every job that we advertise because we have first hand experience doing it. We are a CRNA owned company, and understands what is needed to do the job. We would appreciate your business and the opportunity to serve you.
Give us a call to discuss this opportunity and more.