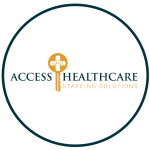 Located within the greater Houston Metro area. This facility is a multi-specialty hospital that offers a broad scope of medical services.
CRNA compensation is $220,000/yr with a generous benefits package for 45 weeks of anesthesia coverage annually.
Case Types:
General B&B
Orthopedic
Endo/GI
Urology
ENT
GYN
No Hearts or OB!!
Regional anesthesia proficiency is preferred but they are WILLING TO TRAIN!
NEW GRADS WELCOME TO APPLY!!