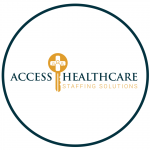 Full Time position for CRNA in SW Missouri.
Schedule includes a six-week rotation, day shift, with a mix of half 12-hour shifts and half 10-hour shifts.
$210,000 base W2
6-8 weeks vacation but with the schedule it works out to 14 -16 weeks off per calendar year.
Benefits
Full benefit package with health, dental, vision, retirement
One weekend with call from home for 12 hour day shift
There are 3 weekend call positions that are rotated through, you will be the 3rd call on the weekend and will be rarely called in.
Cases include General, Ortho, Neuro, ENT, GU, GYN, podiatry, robotics, GI, healthy peds.
NO CV or OB.
Supervision but Anesthesiologists allow for freedom and help move cases along.
Please call, text or email for more information.
Requirements
ACLS, BLS, PALS, NBCRNA