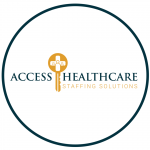 Website access_staffing Access Healthcare Staffing Solutions
FT CRNA needed in Central Arkansas. B&B cases,
No OB, No Cardiac.
Established, stable group looking to add more CRNAs to their practice.
Good base salary with the ability to earn overtime at 3 pm everyday.
Enjoy the beautiful outdoors in Arkansas or even a horse race. For the ambitious there is the ability to make >250,000/year with call and overtime
Call positions only still available.
– Medical Direction
– Mainly B&B cases
– No Hearts
– OB negotiable
– retirement match
– OT after 3 pm
– Desirable City
– Great Group
– Established Practice
– Highly rated school system
– Beautiful lakes, National Parks, Restaurants, Hot Springs and Mountains.