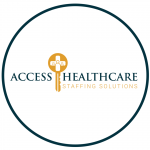 Website access_staffing Access Healthcare Staffing Solutions
Locum Tenen CRNA to start May 9, 2022 in SE FL.
– Competitive Pay – Lodging, travel included.  Malpractice negotiable.
– Either Monday thru Friday 8's or four 10's per week (flexibility with day off if on four 10's).
– No call is required
– ACLS, BLS, NBCRNA and FL license required
– Average Time to Credential: 120 days
– Cases: Vascular, Endo, Gen Surgery, Neuro, Spines, Heavy Ortho
– No OB, No Epidurals
– Must be proficient in arterial lines and spinals
– Majority Case Type: Ortho
– # of Operating Rooms : 17 ORs, 3 heart ORs, 3 EP Room,
– EMR: iProcedure
– 460-bed acute care medical/surgical facility and healthcare complex.