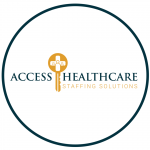 Website https://twitter.com/access_staffing Access Healthcare Staffing Solutions
NWA group needs a CRNAs starting May 9, 2022.
Great Group in relaxed environment. Plus you get to spend your free time in one of the fastest growing areas in the country.
OB experience preferred but not required.
Most OR cases are bread and butter, ortho, bariatrics, endo and ASC.
Travel/lodging/malpractice included.
Credentialing takes 4 weeks.