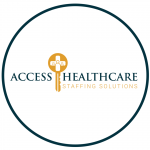 Website access_staffing Access Healthcare Staffing Solution
Rural Hospital in smaller town in Arkansas, right off I-40 about 45 min from Fort Smith, 1.5 hrs from Little Rock.
– M-F 0630 – 1500 guaranteed but usually done by noon
– Dates Available:
April 7-8, 2022
April 11-13, 2022
April 18-20, 2022
April 25-27, 2022
– Travel and lodging provided.  Malpractice negotiable.
– B&B cases, endo and OB
– 8-hour guarantee, rarely work a full shift but you must stay close to hospital during your work hours in case need arises
– Call available and desired. Rarely called back.
– Quick credentialing